Photo Booth: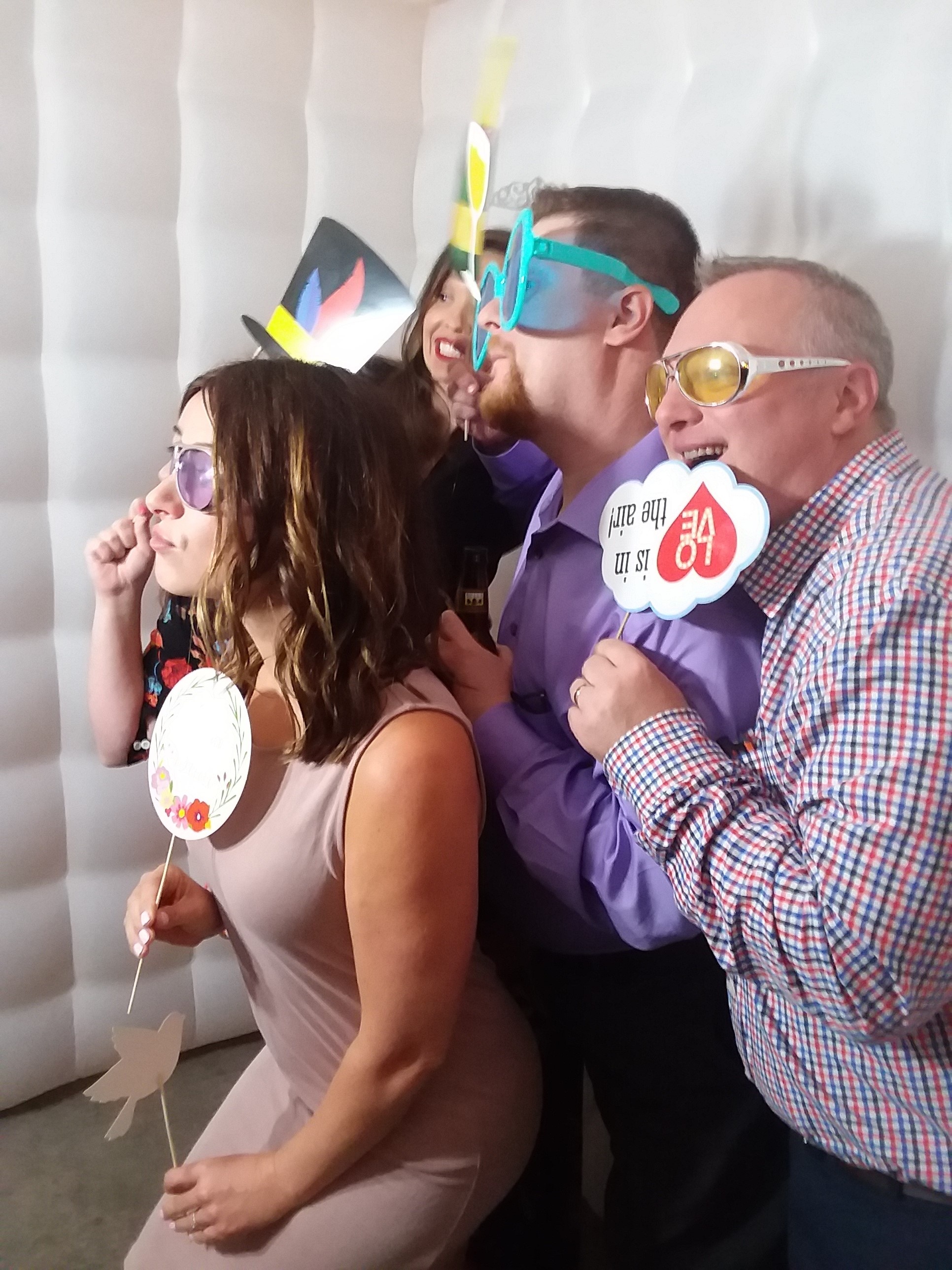 Our new photo booth will keep all of your guests entertained and having fun. Our new air booth is touch screen, and is very user friendly. We have a cube room that is very elegant and provides privacy for all guests. For events that are limited on space, we have a backdrop stand with different sequin back drops to choose from. When you rent a photo booth from Musser Entertainment, all prints are customizable, and our printer is the best printer on the market, so there is little wait time for prints. We also bring all of the props for free. If you need a photo booth to rent around Nashville, Hastings, Battle Creek, Grand Rapids, Sunfield, Woodland, Ionia, Bellevue, Vermontville, Charlotte, Dowling, and Surrounding areas in south west Michigan, please contact Musser Entertainment. Prices range from $100 to $200/ HR depending on event, time and location.
Why Choose Musser Entertainment?
Believe it or not, not all photo booths are created equal. Musser Entertainment offers the newest photo booths, with a variety of features you won't find in other photo booths.
1. Instead of being tied to a single size, our photo booths can change sizes at the press of a button. Whether you'd like traditional 2x6 strips, or massive 4x6 showstoppers, it's all up to you. With a custom color profile, we ensure that all prints look just as good on paper as they do on screen.
2. All photo booths allow for immediate sharing to social media. This will make it easy for your guests to email or text images right to a phone or home computer. The best part? The booth will print 2 strips: one for your guests to keep, and one for your memory book!
3. We will work with you to put together a customized package for your event so you aren't stuck paying for things you don't want or need. We have packages for EVERY budget.
As wedding professionals, we strive for 100% customer satisfaction. Feel free to contact us day or night with questions or to book your date!